Arizona posts strong year-over-year job growth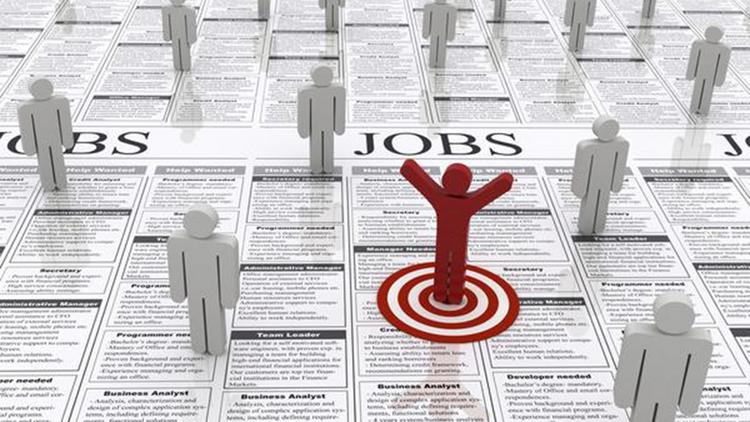 While Arizona shed about 20,000 jobs from April to May this year, the state still boasted a healthy year-over-year growth rate, according to data from the Bureau of Labor Statistics.
Year over year in May, Arizona added nearly 76,000 jobs, which was good enough for a 2.9 percent growth rate. That marks sixth best in the country.
Oregon had the fastest annual growth rate at 3.4 percent, followed by Utah (3.3 percent), and then Florida, Idaho and Washington, all tied at 3.2 percent job growth. Arizona was tied with Georgia in the sixth position nationally.
Despite adding 172,000 jobs, Texas saw its workforce grow at just 1.5 percent and Colorado had just 2.4 percent job growth year over year.
And with several big job announcements in recent weeks, Arizona is poised to continue to see strong job growth.
In the past month, Arizona economic development agencies announced commitments from five companies totaling 2,200 jobs over the next three to five years, the a large cluster of new job deals won by the state across three advanced industry sectors: financial services, health care and manufacturing.
"This is the healthiest pipeline of quality jobs we've seen in many years," saidSandra Watson, president and CEO of the Arizona Commerce Authority.
Chris Camacho, president and CEO of Greater Phoenix Economic Council, said there could be more announcements over the next 60 days.
"These are quality jobs paying more than the state's median income," he said.
Arizona, the 19th largest state in terms of workforce size, ranked No. 8 in number of jobs created year over year. Of those states with which Arizona competes the most for new facility siting, Arizona created more jobs than Colorado (62,000), Nevada (25,000) and Utah (45,000).
Washington (3.3 million workforce, 101,000 new hires), Texas (12 million workforce, 172,000 new hires) and California (16.5 million workforce, 440,000 new jobs), were higher than Arizona, but only Washington had a stronger growth rate.
Top 10 states and job growth rate:
Oregon 3.4%
Utah 3.3%
Florida 3.2%
Idaho 3.2%
Washington 3.2%
Arizona 2.9%
Georgia 2.9%
California 2.8%
Delaware 2.5%
Colorado 2.4%
South Carolina 2.4%
Source: U.S. Bureau of Labor Statistics
By: Eric Jay Toll